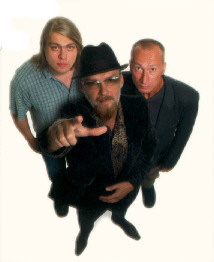 The Computer Mechanic is a full-service, customer-friendly technological support company with an experienced staff that are committed to providing you with individualized service to help you accomplish what you need to do now and in the future.
The Computer Mechanic opened its doors in the Schenectady. Niskayuna, New York area over four years ago. We specialize in Computer and Laptop Repairs, plus setting up Network Operationsfor both the home and business office. Our intentions are to cater to the ever growing technological computer needs of the local residents and to the small to medium sized businesses in our community. We will provide expert computer services at reasonable rates. The expert technicians at The Computer Mechanicoffer computer repair services both on site, or in the comfort of you own home or office.
We will provide computer repairs and network repairs, along with maintenance and support for home and business computer systems in the Schnectady-Niskayuna area of upsate New York. We will also be providing services to the near-by surrounding areas of Rotterdam and Guilderland, New York.
Our promise is to stream line the care and maintenance of your computer systems with the latest technology, and to make your repair process go as smoothly and painlessly as possible. We will never push items on you that you don't need; however, we will recommend upgrades that would be in your best interest. Our goal is to reward our customers with over the top customer service, along with fast, quality work. Our technicians are qualified to repair all operating systems, including Windows, Linux, and Mac Operating Systems. We look forward to assisting you with all of your personal and business computer needs.
Your computer technology professionals are who we are. Keeping your computer systems running and relevant is what we do. All of us at The Computer Mechanic look forward to meeting with you to discuss your computer needs.
I have always loved electronics, using them but especially fixing them. I learned about computer before I was a teen and took them apart to see how they worked. Then I put them back together and hoped they worked. That is how I learned my trade.
We started out in Hudson NY over ten years ago. Then four years ago, we picked up stakes from my old hometown and moved to Schenectady. We settled into the Upper Union Street business district for over four years. Then to lower our rent and consolidate my apartment & business, I bought this old dental practice, dwelling in Mont Pleasant and moved cross town. But that building got worn out so we just moved, as of April 2020, the the Crosstown Plaza.